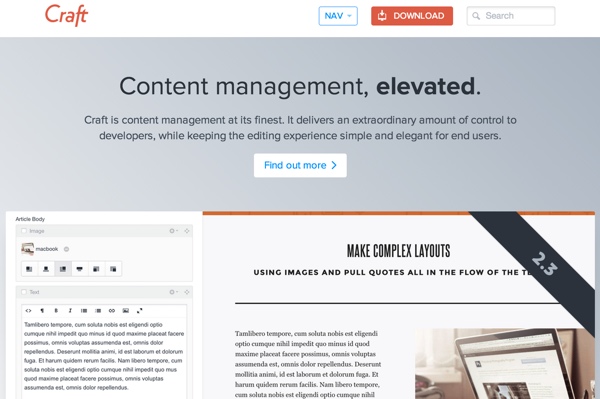 CraftCMS is a content management system based on the Yii Framework. It delivers an extraordinary amount of control to developers, while keeping the editing experience simple and elegant for end users. Craft makes a great alternative to WordPress for consulting firms, power users and developers.
Craft is a content management system (CMS) that's laser-focused on doing one thing really, really well: managing content. And since content comes in all shapes and sizes, we've built Craft to be as flexible as possible, without compromising on the ease of use for content authors.
Craft is for folks who like to take their time and do things right, building out their HTML, CSS, and JS by hand. This is not a site builder or some sort of design tool. There are no themes, and you won't find any flashy UI tools full of sliders and other gadgets that will help you "design" your website in minutes.
Note: If you appreciate this site, please check out some of our affiliates:
Agile Bits 1Password – no need to remember your passwords ever again, except one
Digital Ocean – fast SSD hosting from the second largest hosting company in the world
FastMail – a great GMail alternative
CodeGuard – backup your website automatically with this great service
WPEngine – professional, scalable WordPress hosting
Get Started with CraftCMS:
Learn more about CraftCMS. There's also now a developer preview of Craft 3 that's built in Yii2. You can download the developer preview of Craft 3 here.